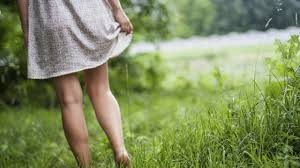 I suppose it started that day in the shower together when he said he needed to pee. Laughing I said "Well go then ..now"
He looked at me, then smiled and peeled his foreskin back and started to pee. It was a good stream and he was aiming down in the tub between my legs, then he flicked it up to my pussy. It was really warm and made me gasp. Then he played it on to my slit deliberately as the flow began to fade.
"Do you want to pee baby?" he asked and I nodded, he looked at my shaven slit and said
"I want to see you too baby….straddle me baby" and he lay back in the tub. I stood over him, straddling his chest and released the flow. he reached up to part the lips to see the exit point. My urine was flowing over his chest as he started to finger me rubbing his finger over my clit and back to to my entrance. When I was done I stood and he got up quickly, I saw he was fully erect and he pushed me forward towards the taps. I leant forward over the taps hands on wall as he took me from behind. His cock was like steel and he just grabbed my hips and thrust hard and fast, cumming hard quite quickly.
After that episode we did it once of twice more, peeing on each other and he always got really aroused.
One day he said it was good to share such intimacy and there was nothing we should be embarrassed about in natural acts. At first I did not make anything of it then the next day he spoke of it again and said he wanted to see me do everything and it suddenly dawned on me what he meant. He knew I was pretty open minded my main concern that all things should me mutual, no coercion or force
"Baby, the woods out behind old barn…..it would be wonderful to be in the open air and so erotic" I said I would think about it and he seemed satisfied for the moment. I did think about it and how aroused he got when he watched me pee. It was bout two weeks later he mentioned it again and I said ok if he would too and he agreed without any hesitation. I said I would have to say when we did it because I would need to go quite badly I thought before I would be able to do it, and it would have to be a very private spot.
"Oh Yes baby.…whatever you say…god I am getting hard even thinking about it"
It was that Sunday,  I woke and I got breakfast and after peeing in the bathroom, resisting any other need, I gather a couple of things into a bag and said let go for a walk honey. He looked at me and suddenly it dawned on him and his face broke into a big smile. We took the car a couple of miles into the country. It is pretty wooded around our village and we parked up and started to walk into the woods. Sundays are quiet in our area and we were alone as we walked deeper into the woods. It must have been a half hour or so later, the need in me was growing, but we had not actually spoken of the situation at all. I broke the subject by just saying "I need to shit soon, love" He smiled at me and said yes baby……find a place you think ok. To my surprise my nipples were tingling and growing erect beneath my tee, also the need was getting stronger. We found a spot with brush all around, and we had not seen another person since entering the woods anyway. I
stopped and stood in front of him and slowly undid the thin belt around my waist. I undid the front of my slacks and noticed him adjust himself, evidently already getting aroused. I wiggled my hips a little as I pushed my slacks down. I stepped out of them not wanting to risk soiling them, I folded them knowing he was looking at my slit. I final glance around and I parted my legs bending them some and hands on my knees I started to pee, he watched it splashing to the leaves and grass below. I flexed my ring a little and heard him say "Oh yes baby…let it come sweet"
I could feel movement in my body and my ring began to lower between my buttocks. He moved, kneeling to better see the flexing ring.
Then it was that sensuous moment of no return, when you know you have to do it, past the point of being able to stop.
"baby…it's coming…I've got to shit" as I felt the ring starting to relax. I felt the waste starting to move and heard "Oh yes baby…I see it" Then I was shitting…pushing the waste from my body, then the ring clamping closed cutting it off to fall to the ground. I as not done and the ring lowered once more and was pushed wider by more waste emerging to drop free. I stood and cleansed my self, looking up to see him pushing his jeans down the cock ridged and pointing to the treetops. The bark of the tree he pushed me against scratched my buttocks as he pulled one leg up to his hip to expose my opening and he drove his cock into me, He fucked me hard against that rough tree. I was hanging on to him to keep my balance and the position must have been making him bub against my clitoris as I started to feel the build up, then just as he gasped and pushed hard against me, his cock deep in me jerked as my own climax raked my body.
I did eventually get him to do it in the woods too but that became another story.
Sabrina 1-888-430-2010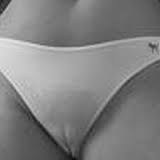 ---