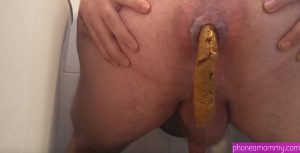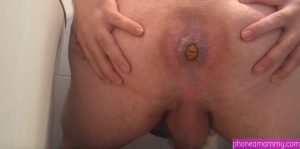 I absolutely love it when I get a call for scat phone sex, it is always a better day once I can delve into the wonderful world of shit play.  I have always had an interest in fecal matter all of my life.  The brown feces of people tells you more or less what type of diet they follow and what kind of health that they are in.  The feces of a carnivore would smell different than the feces of a vegan.
And for scat play, when I want to really have someone test the waters of becoming slightly grossed out – is to have my obese carnivore eating friends take a dump in a bucket, place a cover on it and give it to me.  Having a submissive or two close their eyes and dip their hands in for brown treasure, only to pull it out and find out that it is shit.  That is always the icebreaker, the inspiration for them to delve into scat play and see that there is nothing wrong with it, it is completely normal.
So, to get back to my original thought – one of my callers who reached me on phonesex central told me that he wanted to get the nerve to taste his own shit but he was terrified.  He has tasted his own piss before, as a matter of fact he released his own urine into a water bottle and drunk it down. He said it was after it was chilled and it was in the fridge for some time and when he drank it – it was absolutely refreshing.
He mentioned that though the shit in his asshole came out runny and sappy he gather it all and brought it all together with a bowl that he shitted in it as if it were a brown stewed broth.  He really enjoyed eating his own shit. He also enjoyed freezing it as well and as they were placed in ice cube trays he would add the "shitsickles" to his other drinks he made for himself.
His other favorite is to take a shit bath. That is when you other friends take a bath with you and they all fart, shit and piss.  Then they take turns picking up the shit of others and rub it into their skin. When someone finds comfort in calling me  from phonesexcentral – I look forward to speaking with them to explore all of their fantasies which are related to brown showers and how it can be an addition to anyone who wants to try it in their lives.
Don't be afraid to share with me all of the shitty dreams, fantasies, desires, wants and needs that you have regarding shitplay.  It is a very wonderful part of the BDSM community and lifestyle and people who delve into this fetish are part of a community of support.
Let us explore the world of shit play together and all you have to do is to pick up the phone and give me a call and let's discuss some shit.
1-888-430-2010
Click Here to chat with a phone sex mommy!
---